Did you ever set a goal and not achieve it? What obstacles got in your way? Have you come up with a game plan on how you're going to deal with those barriers when they come up again? If not, you'll be frustrated with your lack of progress. It's time to get a plan of action for achieving your goals.
Something that is inevitable when it comes to goals is obstacles, but why do some people make up their minds to achieve something and do it, while others let themselves be controlled by obstacles?
Let me tell you a story.
I used to live in a small house that had no dishwasher. I hate the sight of dirty dishes so I've always done my washing up right away. However, in this little house I found that I hated doing the dishes with a passion. When I came home, I typically used the kitchen entrance and there they would be — waiting for me like moldy old friends.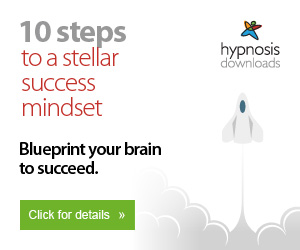 I tried to analyze why I developed this aversion to dish washing. I came to realize that I was physically uncomfortable standing at the sink. There was a vent directly under my feet so it hurt to stand there. The double sink itself was shallow so it seemed full with only a few plates in it. The position of the faucet was awkward and caused me to constantly bang dishes into it when I washed them. All these obstacles combined to make me hate doing the dishes.
I removed all the obstacles with one trip to my local home store. I had a deeper double sink installed with a goose neck faucet so I wouldn't bang things into it. I put a mat over the vent. Not just any mat — one of those made for people who stand for long periods.
Many people would not have spent money on a rental home, but it was worth it to me since I knew I'd live there for several years. What I learned from this experience is to analyze your situation and work relentlessly to remove obstacles.
What are some of the typical obstacles when it comes to setting goals? Without a doubt, fear is the biggest of them all. Fear is a double edged sword. Initially it can motivate you if you're in a desperate situation, but it won't keep you going.
Procrastination is a close second to fear. Tomorrow will never come if you are a procrastinator. Remember Wimpy from the Popeye cartoon? His catchphrase was, I'll gladly pay you Tuesday for a hamburger today. Don't be a Wimpy — you're just cheating yourself of your dreams. Declare your goals publicly so there is some accountability.
The flip side of procrastination is simply losing interest. If you procrastinate long enough, something else will come along to divert your interest — or the naysayers will finally take their toll.
What do you do when the thrill is gone? Diagnose the problem. Have you truly lost interest or is something pushing you towards that end? Maybe a new direction on the same goal is in order. Instead of getting a degree, take a single course at the local community college — just don't give up.
Perhaps the most serious obstacle is negative self-talk. You probably don't even realize that you are doing it. Remember the brain accepts whatever programming we give it. So if we tell it something often enough and strongly enough, it will take action and make it happen.
The antidote to negative self-talk is positive self-talk. It requires effort on our part to notice when we are thinking negatively so learn to recognize it. If necessary, write afformations on a piece of paper. Say them aloud and tape them to the bathroom mirror. Read them while brushing your teeth.
Of course you can do all these things and not have any success because obtaining your goals can be more complicated than installing a new sink. Anything related to the mind is like that. However, there is a way to control your emotions, your energy, your creativity, and imagination and override negative emotions and habits of mind. You can read about the method I use to achieve goals here.